PROPERTY PURCHASE PROCEDURE – PORTUGAL
What can I expect from the legal process?
The Portuguese legal process, when it comes to property can take as little as a month. But, depending on the property, documents required and level of service, it could take up to five.
Here is a six-step plan of what to expect:
Step One: Once you have had an offer accepted you may be asked to sign a reservation agreement which, although not legally binding, does demonstrate your commitment to buy.
At this point, the seller should remove the property from the market. You may also have to stump up a small deposit as a gesture of intention but this should be retained by your lawyer – not handed over to the agent or vendor.
Step Two: Your lawyer will carry out checks to ensure the property is free from any existing debts – and that the seller is, in fact, the legal owner of the property and has the right to sell it.
Relevant and various documents including tax certificates, local council licences and any planning or project approval will also be collected.
If you haven't already, this is also when you'll need to obtain a tax identity number (NIF) from the local tax office. This is similar to a National Insurance number and you'll need it to open a Portuguese bank account.
Finally, a survey will be carried out and builders consulted if you are planning any building or renovations.
Step Three: If you are happy to proceed after the legal checks and surveys, this is when you move onto the preliminary contract or contrato de promessa de compra e venda (CPCV). This is very similar to an exchange of contracts in the UK – and it's also legally binding.
A non-refundable deposit is now required, normally of 10% of the purchase price but it can vary. If the vendor pulls out of the sale once this contract has been signed they'll have to pay you twice the deposit as compensation.
Step Four: Main purchase funds will now need to be put in place. If you are using a mortgage, the lender will arrange for the funds to be sent directly to the notary or vendor. If you're paying with cash, your bank or currency exchange company will organise the transfer.
Step Five: Around four weeks after you have signed the CPCV, you will be invited to the notary's office along with your lawyer for the completion or escritura de compra e venda – where the deeds of sale or escritura are signed. If you are unable to travel to Portugal, you must appoint power of attorney to your chosen representative to sign on your behalf.
The balance of money owing will be transferred to the vendor and all other associated costs paid to the notary. And this is when you get the keys.
Step Six: Once the deeds are signed, and the notary has registered you as the new owner, you need to ensure your name is lodged at the land office and the local tax office.
Note: if you are buying a new-build property you may be asked to pay the purchase price in key stages throughout the build, rather than make a one-off payment on completion. You will be charged each time you make a cash transfer so shop around for the cheapest way to do it – this could be a FX company rather than your bank. Make sure you receive guarantees for each payment.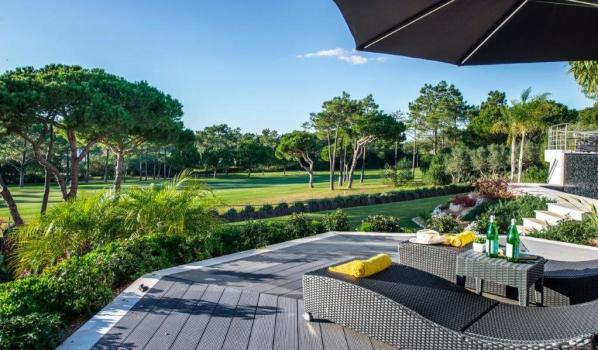 What potential pitfalls should I be wary of?
So long as you've enlisted the help of an independent lawyer your home-buying process in Portugal should run smoothly. However, it's still worth reading these common pitfalls:
1. Failing to calculate the exchange rate correctly when working out the final purchase price
Currency prices fluctuate all the time. And while this might be manageable when buying your holiday money if the final price of your home varies significantly from the time you made your offer, it can prove a major problem. We recommend fixing your rate via a specialist foreign exchange company.
2. Falling into the 'under-declared' valuation trap
In Portugal, taxes are based on the value of the property. No prizes for guessing then, that a common practice in the past has been to declare this amount as being much lower than the actual price paid.
But tricks like this won't cut it these days. The fiscal value of the majority of Portuguese properties has since been reassessed and brought in line with actual sales values. There are also now strict penalties for under-declaring.
3. Buying a home that's not legal
Some purchasers (usually those without legal representation) have been caught out by buying property without a legal title or without correct planning consent for work completed. Don't sign anything until a lawyer has looked at it first.
4. Being inflexible on the completion date
Although the completion date will be agreed when the preliminary sales contract is signed, bear in mind it's only a guide. Don't plan your move until further along the purchasing process.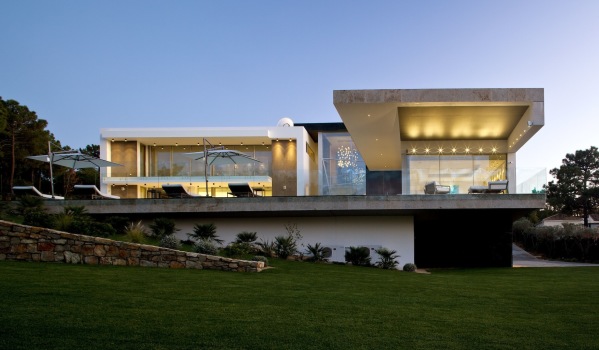 Is there anything else I should consider?
The costs don't stop once you've completed on your Portuguese property. Make sure you factor in the ongoing cost of living in Portugal and running your home to avoid any nasty surprises. Consider the following:
Healthcare – Although there is a relatively good public health system in Portugal and reciprocal arrangements with other EU member countries, you'd still be advised to take out your own private health insurance if you can afford it.
Taxes and Pensions – The cost of living is pretty low in Portugal compared with the UK. But, especially if you are permanently relocating, it's still important to understand how your tax position – and state pension – will be affected. Always seek professional advice as inheritance and taxation laws differ to those in the UK.
Planning for the unexpected – Have you thought about what would happen if you or your partner is taken seriously ill or even dies? Are you able to get back to the UK if you are needed urgently? It's imperative to see beyond the initial property purchase and put plans (and funds) like these in place.
Home Insurance – Consider how you will use your home in Portugal and get appropriate home cover. Properties left unoccupied for long periods, for example, need special insurance.
Follow these steps and you should soon be enjoying your new life in Portugal.
Boa sorte!
Top 5 tips for buying in Portugal
Do your homework thoroughly
Get an English-speaking independent lawyer
Use a reputable foreign exchange company
Stay in regular contact with your property-buying team
Have a plan for future eventualities
Selling up your Portuguese property? Things to consider!
Choose your agent depending on your market – local or international?
Get together all necessary reports and certificates prior to putting your house on the market – it could save you precious time further down the line
Consider the implications of Capital Gains Tax if you are not using the money from your sale to reinvest in Portuguese property
Be realistic about the time it may take to sell your property – the more isolated or unique, the longer it could be